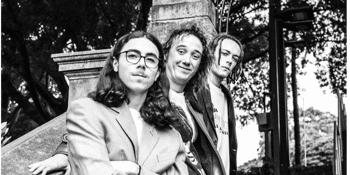 FEEDBACK FESTIVAL & VINNIES DIVE
VINNIES RECORD STORE OPENING WEEK W/ The Unknowns & Headlice!
Vinnies Dive (Southport, QLD)
Saturday, 5 December 2020 8:00 pm
Energetic up and comers, The Unknowns are breathing a much welcomed new life into the Australian rocknroll with their raw, honest, rock-n-roll sound mixed with a punk attitude. Hailing from The Sunshine Coast, they're a little bit Iggy Pop, a little bit Lou Reed and a hell of a lot of fun. Don't miss their one-off performance at Vinnies Dive Bar this December with fellow punks / for-profit criminal organisation turned band - Headlice.