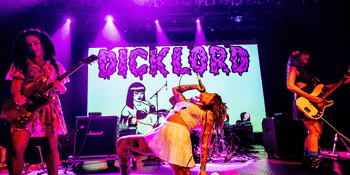 Dicklord, BLUSSH & RASH!
Vinnies Dive (Southport, QLD)
Thursday, 8 April 2021 7:00 pm
So almost a year after releasing IT'S SOOOO BORING (cheers COVID) we FINALLY get to play our EP launch! Kicking it off at the best dive bar on the GC, Vinnies, brace yourselves cos we are raring to go and shit is gunna get wild! See yas there!
THURSDAY April 4th 7pm
VINNIES DIVE BAR Gold Coast
with special guests BLUSSH & RASH