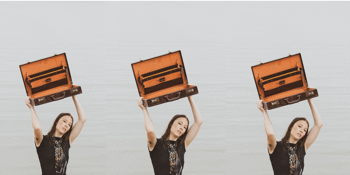 Hazel Mei W/ Eleea and Athena Joy
Vinnies Dive (Southport, QLD)
Sunday, 12 December 2021 6:00 PM
With a sweet yet sultry tone that oozes luxury, join Brisbane based
Hazel Mei
as she celebrates the release of her newest single Golden Chains.
Mei effortlessly blends indie-pop with jazz and neo-soul across her back catalogue and is no stranger to a brooding, transformative piece. Her newest single is filled with fire and resolve; she's here to talk about climate change. A bond-esque track filled with gloomy angst, the climate change anthem possesses not only a strong message but also immense commercial appeal whilst also managing to capture the essence of a raw and intense live performance.
From stereo to stage, Hazel Mei captivates her audience. Backed up by her multi-instrumentalist band share intricate arrangements, crafted as the bedding for her vocal prowess.
Joining her on the Gold Coast leg of her tour is Eleea

and Athena Joy.
ELEEA's

raw, powerful voice is what first captures your attention, then her intelligent, emotive songwriting captivates and holds you until her final breath.

ELEEA is a force to be reckoned with; making music that juxtaposes sensitivity and strength.

Athena Joy brings with her s

oaring vocals, power production and immersive lyrics to create her own dark pop sound. With influences like Daughter, Vera Blue and Lorde, Athena draws on darkness and imagery to paint a scene with her music giving an insight of the world in her mind.