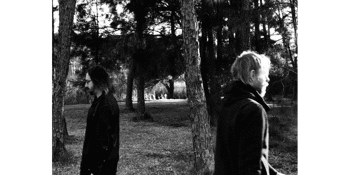 The Sea Shall Not Have Them & Chiffon Magnifique
Vinnies Dive (Southport, QLD)
Saturday, 12 February 2022 1:30 pm

The Sea Shall Not Have Them celebrate the international release of their new album "Debris" with a release show at Vinnie's Dive Saturday 12 Feb.

Their first release in 7 years, "Debris delivers the full ambient, psychedelic, rock, ominous, sultry and unexpected journey it promises.." (Blank Street Press) and was recorded at Brisbane's Airlock Studios. The album also features some special guests in Ian Haug (The Church/Powderfinger) and Ed Fraser (HEADS.).


The Sea Shall Not Have Them is working with renowned Sydney label The Bird's Robe Collective, home to such acts as Sleepmakeswaves and We Lost The Sea. "We are thrilled to join the Birds Robe family, and look forward to working with the label to take "Debris" to a wider audience" says guitarist Curt Emerton. "The label is home to a great network of bands and folk who have such a passion for music" adds drummer Mat Wilton.

The Sea Shall Not Have Them have drawn critical acclaim for their live shows, with The Music street press calling the band "consistently a treat live... it's a wonder what a vast aural blanket they can weave with such a minimal ensemble."

Joining the band is darkwave, post-punk, industrial inspired artist, Chiffon Magnifique, the one man musical force of Jed A. Walters (formerly of Telsa Coils). Chiffon Magnifique recently released their debut single "Abomination", with more to follow. "I have almost an entire album of material that I'm dying to release and perform" says Jed.