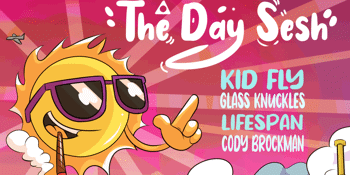 The Day Sesh! W/ Kid Fly, Glass Knuckles, Lifespan & Cody Brockman
Vinnies Dive (Southport, QLD)
Saturday, 8 May 2021 12:00 pm
On May 8th at 12PM Vinnie's Dive Bar will open their doors and you will enter The Day Sesh. There's nothing better then getting on the cold ones early with your best mates and partying to live music. Your entertainment for the afternoon will be the soothing melodies of Cody Brockman, the new kids on the block Lifespan, the heavy hitters Glass Knuckles and party boys Kid Fly.
The Day Sesh is definitely gonna be one to remember,
Get your tickets NOW!