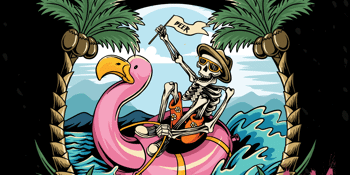 Jones In The Fastlane
Wherever The Breeze Takes Us
Local Anomaly, AMPS, Awake In Time, Lifespan
Vinnies Dive (Southport, QLD)
Sunday, 22 August 2021 12:00 pm
Join Jones in the Fastlane Promotions for a crazy Sunday arvo where anything can happen because we are adrift at the mercy of the breeze.

Jumping along for the afternoon of shinanagans are four insane local bands including Local Anomaly, AMPS, Awake In Time and Lifespan.

Throw caution to the wind and get down to Vinnies Dive on Sunday August 22nd and entry will only cost a few pieces of gold (Ok $15 presale and $20 at the door so paper money or card will work better than coins).